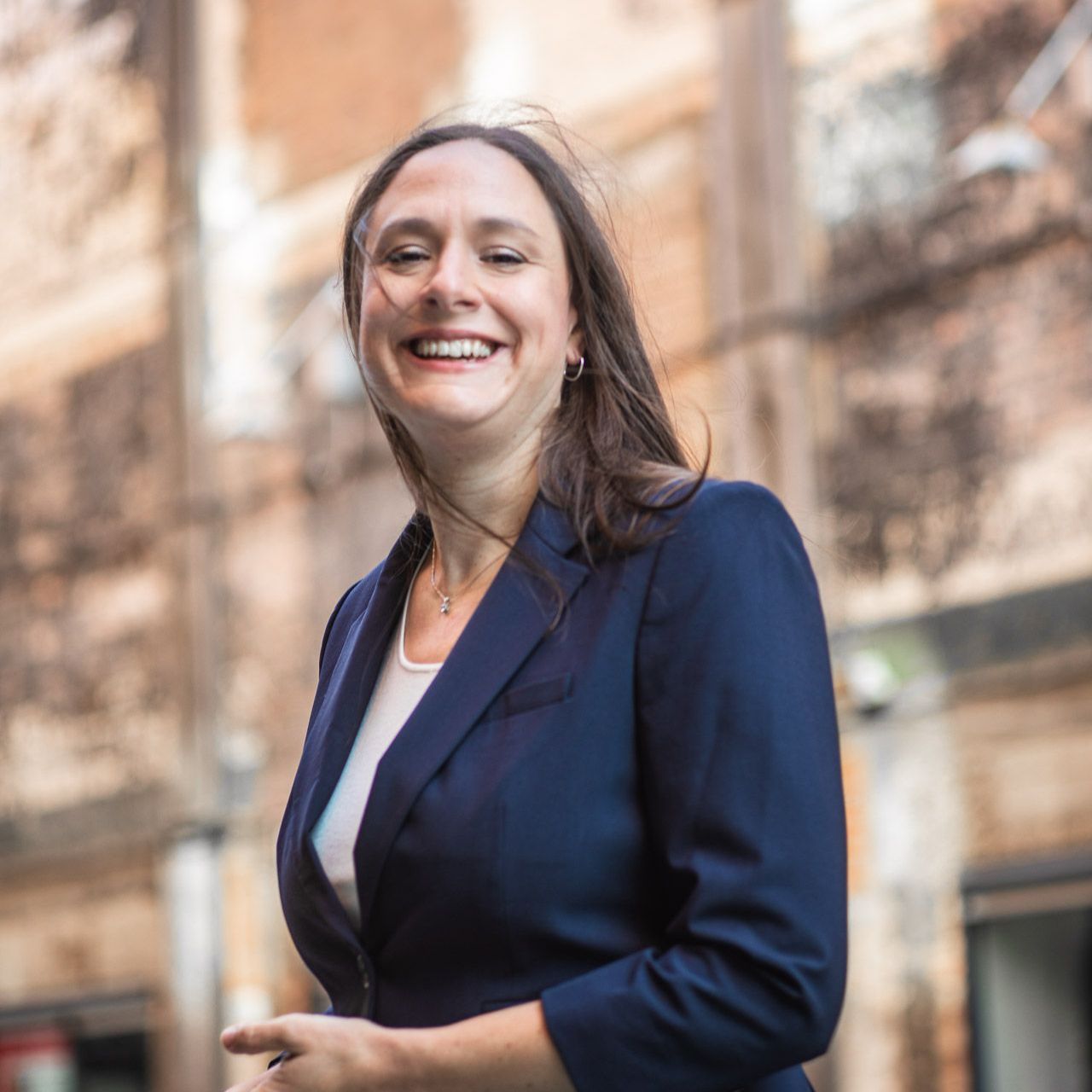 Sam Hunter, Founder & CEO
Sam has led the design and delivery of over 200 strategic problem-solving experiences for the Executive teams (CEOS, CIOs, CHROs, CFOs, CMOs, Chief Innovation Officers and CDOs) of some of the world's largest organisations.
She has also worked with successful small businesses to help them define their business ambitions and ideas at the early stages of conception. She has also facilitated marketing strategy and brand design for new products.
Prior to founding Natural Born Thinkers, Sam worked at Deloitte as a senior strategic conversation designer and facilitator for the NYC Deloitte Greenhouse.
She has lived and worked in both the US and UK and has experience facilitating all over the world. She has also worked across industries including pharmaceuticals, health care, banking, insurance, manufacturing, technology and FMCG clients.
Sam's 13+ years experience as a management and innovation consultant, coupled with her broad experience of business challenge facilitation, provides her with a deep insight into how businesses work and helps her get to grips with the challenges at hand, quickly!
Sam is passionate about igniting and facilitating people's natural ability to think differently and is known for her original approach to strategic conversation design.
She is also passionate about helping children ignite their creativity and supporting parents to help nurture this nascent capability throughout childhood.
As a result, Sam set-up Raising Natural Born Thinkers which offers books, blogs and creative activities to inspire and engage children's creativity.
Please Contact
for a free 30 minute consultation about the challenge you are looking to solve
Sam Hunter is a rare find in the working world: a practical provocateur. If you're looking for creative solutions to big challenges, Sam is an idea-generating force of nature, who will help you see possibilities you never imagined. Even better: she has a proven track record of taking big ideas to execution in complex organizations. She is, quite simply, one of the most inspiring colleagues I've had the pleasure of working with in 25+ years of strategy and innovation consulting.
-Chris Ertel,
co-author of the Wall Street Journal best-seller Moments of Impact: How to Design Strategic Conversations That Accelerate Change